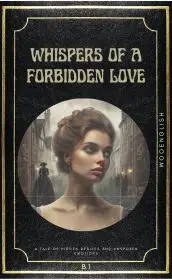 Whispers of a Forbidden Love
Authors: wooenglish
In B1 pre-intermediate, B1+ intermediate, B2 intermediate-plus, C1 advanced, C2 unabridged, Free Ebooks
By Woo English
"Whispers of a Forbidden Love" brings to life an enthralling tale of secret passions and forbidden desires. In this B1 level English romance from WooEnglish, two lovers challenge the bounds of society in their quest for true love. Each hidden emotion and clandestine meeting adds layers of suspense to their forbidden journey, leaving readers captivated by the intensity of their love and the perils of their choices. As they struggle between duty and heart, this story of forbidden love keeps readers on the edge, wondering if love can truly conquer all.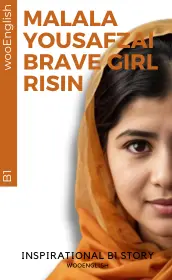 Malala Yousafzai: Brave Girl Risin
Authors: wooenglish
In B1 pre-intermediate, B2 intermediate-plus, C1 advanced, C2 unabridged, Free Ebooks
By Woo English
In the gripping tale of "Malala Yousafzai: Brave Girl Rising," readers are taken on a suspenseful journey through the life of a young girl who defies the odds. Amidst danger and adversity, Malala stands as a beacon of hope, challenging the status quo with unwavering bravery. Each chapter unveils the layers of her fight for education and equality, keeping readers on the edge of their seats. This story, a fusion of suspense and inspiration, not only enlightens but also emboldens, showcasing the power of perseverance against all challenges. Witness how Malala's courage transforms not just her life, but the world around her.
Subscribe to Our Newsletter
Subscribe to our newsletter & get notification about ebook.