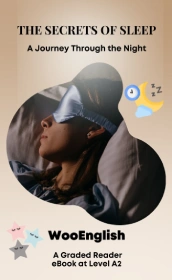 The Secrets of Sleep
Authors: wooenglish
In A1 starter
By ilyasse woo
The Secrets of Sleep: A Journey Through the Night - A Graded Reader eBook at Level A2" is an enlightening exploration into the mysterious realm of sleep, beautifully curated for English language learners at the A2 level.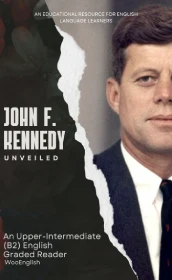 John F. Kennedy Unveiled
Authors: wooenglish
In B1+ intermediate, B2 intermediate-plus, B2+ upper-intermediate
By ilyasse woo
This comprehensive ebook, crafted by WooEnglish, presents an in-depth exploration into one of the most impactful presidencies in American history – that of John F. Kennedy. Through the lens of English language learning, readers will delve into Kennedy's life, presidency, his bold vision for the United States, and the tragic event that abruptly ended his tenure in office. This engaging content serves as a dual tool, fostering both historical understanding and English language comprehension.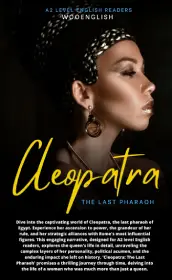 Cleopatra: The Last Pharaoh
Authors: wooenglish
By ilyasse woo
Cleopatra: The Last Pharaoh - A Journey from Power to Legacy" is a captivating eBook tailored for English language learners. Journey through Cleopatra's life, from her rise to power to her tragic end, while enhancing your English reading, vocabulary, and grammar skills. This educational and historical journey offers a comprehensive view of Cleopatra's rule and her enduring legacy, making learning English an engaging and enriching experience. Discover Cleopatra's fascinating world while advancing your English proficiency today!
Subscribe to Our Newsletter
Subscribe to our newsletter & get notification about ebook.